Today's Travellers are looking for ways to save money. Monthly or weekly rentals are common and are often equal in price to a three or four night stay at a comparable hotel or resort.
Vacation rentals offer much greater value than typical hotel rooms. Ranging in size from one bedroom to four or five bedroom vacation homes, with two full bathrooms, these vacation rentals are priced well below typical hotel rates.
Vacation Rentals offer more amenities and many of the vacation rental properties include other conveniences that the owners themselves use. Owners take good care of their properties since they stay there too.
Often times they clean the house or are vigilant when they get cleaning staff, therefore you know that the house has been well taken care of. There have been many times that I have gone to a Hotel to be disappointed by the cleanliness of the bathroom.
Vacation properties often times include free wireless internet, large TV's, CD and DVD players,  music systems, game tables, BBQ's and more are often found in the houses you will rent.
As a guest you have access to things like a private pool, hot tubs, saunas.  Vacation rentals are often found nearby lakes, golf courses, tennis courts, walking and cycling trails. Motels and hotels often times can't compete with the amenities you will find in many vacation rentals.
You get more space, much more space than a hotel or motel could ever offer. A variety of sizes, styles and holiday homes types exist within vacation rentals. Units can range from studios to four or five bedrooms, sleeping up to 10 or more guests comfortably.
Vacation Rentals feature some of the most diverse and exciting amenities available. Guests can choose from budget conscious resorts to some of the most luxurious all-inclusive villas available.
Indoor pools are increasingly common, while outdoor pools can be found at nearly all vacation rental resorts.
Normally when you stay at a vacation rental it is all inclusive and at times that includes a self serve breakfast that you can enjoy in your pyjamas and you can eat at any time. Breakfast an be an all day event!!
So for you who are going on Vacation why not try out a Vacation Rental for a change.  Send in your comments and experiences to me. Happy Holidays to all.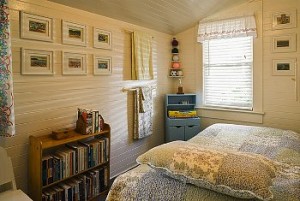 Real Estate Tip 5: Invest in a couple coats of paint, and always opt for neutral tones wherever you can.
Click To Tweet