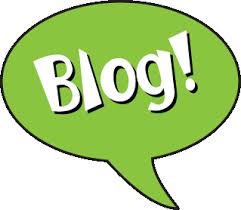 What is Blogging?
First off, blogging falls under the category of content marketing. Content marketing is a strategy geared towards using content (such as articles, blogs, social media, videos, etc…) to drive traffic to your website or business that will eventually convert into sales (or bookings for vacation rental managers and owners). Content marketing really isn't the easiest thing to do, and it takes a lot of time and effort.  You won't see results immediately and it can take years before blogging converts into bookings.
The act of blogging is simply writing a series of short to medium length articles (300-1000 words) on your website. There are many blog platforms out there that you can either add to your website, or build your website around (WordPress, Blogger, and Tumblr).
Why Should You Blog
1. Blogging is good, because if you have a great strategy, and actually publish good and interesting content, you might actually get a couple of articles to rank on search engines and generate traffic to your site.
2. Google likes it if you're constantly updating the content on your site. Therefore, blogging is good for your website's overall SEO.
3. If done properly, your articles should help to establish authority about your region. Which will in return help to establish credibility and earn trust with your readers.
Why it Might be a Waste of Your Time
1. For blogging to actually work, you need to write very helpful content, and write a lot of it. Realistically, one post per month probably won't do anything for you. Writing a lot takes time. And if you're not a good writer, or you don't particularly like to write, creating good content will be even more difficult and more time consuming.
2. If your articles don't generate any real traffic, what's the point? Great question! If your articles don't generate organic traffic, no one sees them, and you're doing all of it for nothing.
On the other hand, you are helping your site a little in terms of SEO. But the chances that the effects are significant enough to improve your search engine rankings is debatable at best.
3. Writing just for the sake of writing is borderline useless, and most probably a big waste of your time. You need to real strategy behind your writing. Even if your articles do in fact generate some traffic, is the traffic just there for the article? Or is the article helping to convert readers into bookings?
4. You will only start seeing the traffic way down the line. We're talking three to six months at best (excluding exceptions to the rule). And that's if you've been doing everything the right way!
Conclusion about Blogging
More exposure is always good. There's no arguing that. But when it takes three to six months before you start to see any significant traffic, that's a hard pill to swallow.
Three to six months of blogging every week, about local news, attractions, restaurants and stories. Then maybe, just maybe you'll start to see some traffic to your blog.
And how much of this traffic will actually turn into bookings? More realistically, how many of these readers will even sign up to your newsletter to receive future discounts?
Blogging really isn't as "easy" as most are making it out to be. It has literally become it's own industry, with it's own conversion science behind it and high paid professionals that are hired just to do that one job.
At the end of the day, it's a pretty big risk to take if you're going at it alone. It's a lot of time and energy that's being focused on something that just isn't a sure bet.
What I've found from blogging,  and what really counts in getting more followers to your blog is the frequency of  producing more blogs and posting them on all your social media network.  This is the way to reach your target market.
My audience finds my blogs on all my social media sites.  I've gotten more followers because of  both my blog content and frequency.   I'm blogging every day a few times a day and since I started to blog this frequent….guess what?  I have many more followers reading my blogs.
Whether you blog or not is entirely a personal choice and only you can decide if Blogging is worth your time and effort.
Happy Blogging,
Maria Rekrut
Reaching out to business gurus or young professionals? Try LinkedIn!
Click To Tweet